I was browsing through recipes on Joy the Baker's blog the other day and one of the recipes really caught my eye; Brown Butter Strawberry Banana Bread. Now I don't know about you but I love banana bread, and with the addition of the strawberries in this recipe you really get a little extra treat inside every bite and it's just AMAZING! This recipe is also boyfriend approved, as mine requested another loaf as soon as this one was gone!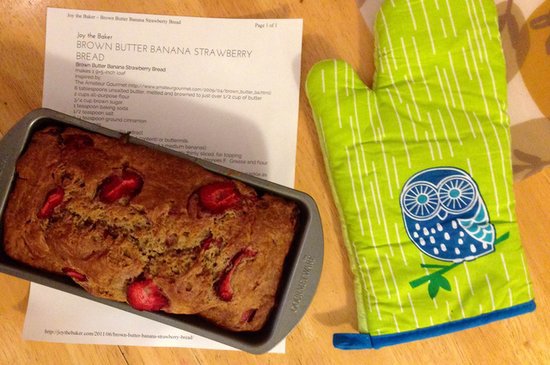 You can find the recipe for this delicious bread by clicking the link below!
Brown Butter Strawberry Banana Bread

I made this bread twice, once with buttermilk and again with plain yogurt, and both loaves turned out great. I also substituted half of the all-purpose flour with whole wheat flour.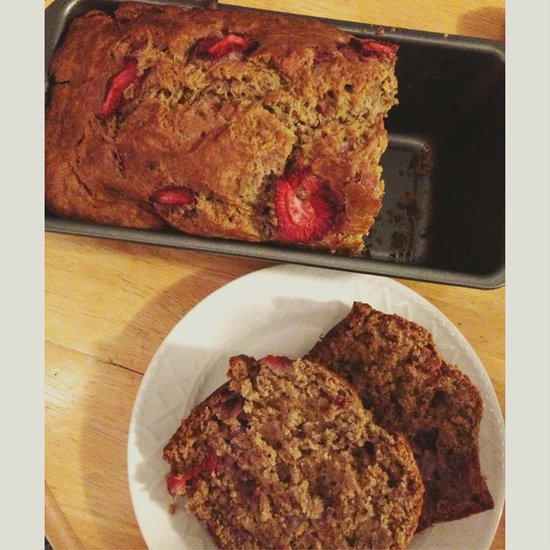 This bread is so good you'll probably end up making it twice (or more) like I did! Enjoy!